crstianoronaldo: WE WERE SO CLOSE
5 tags
Madrid update #3
Hola!!  It is the start of week 2 and today was my first day of school!! I have been very excited for today and it did not disappoint. It is now 10 at night and this is the first time I have sat down and relaxed all day which is quite the change from last week where I sat around and did nothing until 5 at night. The busyness will take a few days to get used to I am sure but I am not complaining. I...
5 tags
Madrid update # 2
HOLA!! Yesterday was Saturday and it was my first full day off which meant I wasn't about to miss my first opportunity to go into the city. So that is exactly what I did. I messaged my friend Alina (Alina is a family friend who I am also helping teach english ) to see if she would be my tour guide into the city. She kindly agreed and we headed into the heart of the city at 1. Alina is...
4 tags
Madrid update #1
HOLA desde Madrid!!  I arrived in Madrid yesterday around 10 am. The flight only turned out to be about 9 hours and there weren't a lot of people so there was plenty of room. Unfortunately I was fidgety and restless so by last night I was quite exhausted. I made it through the airport, passport check, and baggage claim in a breeze. Outside of baggage claim I met Maria. Maria is our...
3 tags
3 tags
Dear Nikkole,
I ask that you please remember this moment as it is right now. Remember what it feels like to pack up your life, your comfort, and frankly all your common sense and just leave.  Remember what it feels like to stand in the middle of baggage claim of Madrid-Barajas scared shitless. That fear is you being pushed out of your comfortable nest and learning how to use your wings. Learning to be free as...
missoldbooty: do you ever just sit down and think about how much better your life would be if fc barcelona didnt exist
boysfromthebridge: Let's all bond over our hate for Manchester United
"You don't know anyone at the party, so you don't want to go. You don't like..."
– Julien Smith.  (via nagging)
6 tags
thepinupprincess asked: YOU! GOSSIP GIRL IS JUST LIKE A FITZGERALD NOVEL! *mind explodes*
blissful-vanities asked: Ohhh I'm curious now! What did you pick up on??
9 tags
DID ANY ONE ELSE NOTICE THAT GOSSIP GIRL IS BASICALLY A F SCOTT FITZGERALD NOVEL?!?! ANY ONE!!??? PLEASE I HAVE SO MANY FEELS. PLEASE IF THERE IS ANYONE OUT THERE LETS DISCUSS AND FANGIRL TOGETHER.  if you didnt notice all the correlations then please allow me to enlighten you. because OMG !!! They are everywhere!!! Go pick up a freaking fitzgerald novel.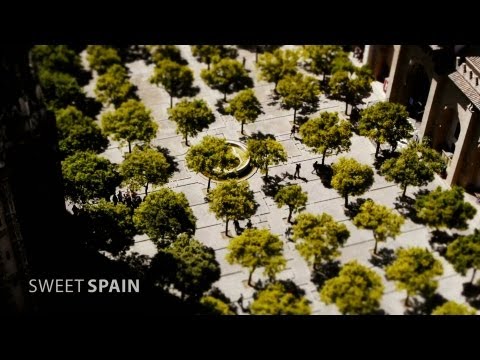 Anonymous asked: How did you manage to be an au pair??????
"It's a funny thing about coming home. Looks the same, smells the same, feels the..."
– F. Scott Fitzgerald, "The Curious Case of Benjamin Button"  (via lurah)
3 tags
I bought my plane ticket to Spain today.  Madrid, I will see you in January. 
9 tags
1 tag
"I want to go places and see people. I want my mind to grow. I want to live where..."
– F. Scott Fitzgerald, The Ice Palace (via heavydrug)
6 tags
7 tags
3 tags
I have missed these boys so much! But is anyone else having a hard time telling them apart on the field? They are all tanned to the same almost black color! 
8 tags
"I am more sinful and flawed than I ever dared believe and I am more accepted..."
4 tags
BIG NEWS!
You heard it here first….. I AM MOVING TO SPAIN!  The cat can finally be let out of the bag. If things continue as planned I will be moving to Madrid, Spain January 2013 to be an au pair for a super sweet spanish family. While I am super excited to finally share this news with family and friends and you, internet, there is more. I will be finishing my time with my current host family the...
Can I just take a second to tell you all how...
8 tags
5 tags
5 tags
6 tags
The worst thing about Euro2012 is how much I miss...
8 tags
4 tags